Mens Clothing: Clothes Really Do Make The Man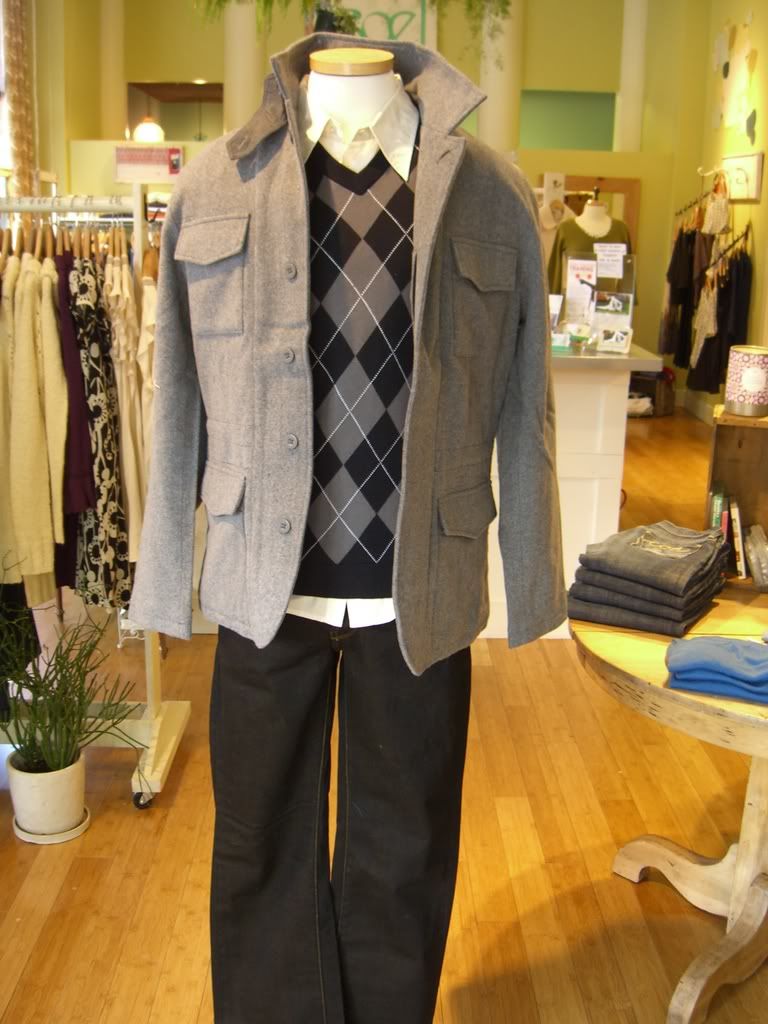 Lets get one thing perfectly clear: 1) Women DO pay lots of attention to mens clothing, and 2) Contrary to what they may tell you in person, women DO judge a book by its cover.
So if you are dressed like a bum, then to her you will look like a bum. You won't seem "cool" because you consider yourself some sort of "non-conformist who doesn't let society dictate what you should wear and how you should wear it."
No, to her you just look like a bum who wears bummy mens clothing and doesn't give a shit about personal appearance (or getting laid).
Think about it: When a woman goes out to a nightclub, party or, on a first date, she will go through painstakingly great detail to not only look good, but damn good! From her hair, to make-up, eye liner, heels, nails, and clothes, she wants your attention.
She also wants it clearly know that she has put the effort into looking good for you, as well as while with you on a date.
All she asks is that you return the favor. We will help you do just that!
In The Dating Single Male.com's Mens Clothing section we will look various topics of discussion such as:
Which clothing stores to shop at for the best clothing without busting your budget
Mens clothing stores you want to stay far away from
The best (and worst) clothing brands to buy, as well as shoes and accessories
The very best mens fashion tips resources to refer to for new ideas and up-to-date fashion trends
Now let me start of by telling you that I am in no way a fashion expert, but I do understand how it works. I also know where to go to get the best and latest mens fashion information.
Therefore I will spend a great deal of our discussions referencing other publications such as Details
Magazine, and Esquire Magazine.

You might want to go ahead and get a subscription in order to keep up. Details is more mens fashion tips oriented than Esquire, but having both of them has proven to be an powerful combination of a wealth of information.

They have not let me down yet. I have been with Esquire since January 2008 and have now just received my second issue of Details.

When it comes to mens clothing "Dress to impress" is my motto, and you should adopt it as well if you want to truly capture a womans attention. You have something to sell, so advertise gentleman!

If the courtier happens to engage in arms in some public spectacle such as jousting…he will ensure that the horse he has is beautifully caparisoned, that he himself is suitably attired, with appropriate mottoes and ingenious devices to attract the eyes if the onlookers in his direction as surely as the lodestone attracts iron.

Baldassare Castiglione, 1478-1529

Taken from "The 48 Laws of Power" by Robert Greene





The Clothing Stores You Should Completely Avoid
Cheap clothing makes you look cheap, and women will notice. With that said, here are the mens clothing stores you should avoid dropping dollars at…

Mens Fashion Tips: Esquire Magazine
So you're heading out to a nightclub, party, or on your first date and are looking for mens fashion tips on what to wear? Esquire Magazine will help point you in the right direction…


---
Return From Mens Clothing to The Dating Single Male Home Page